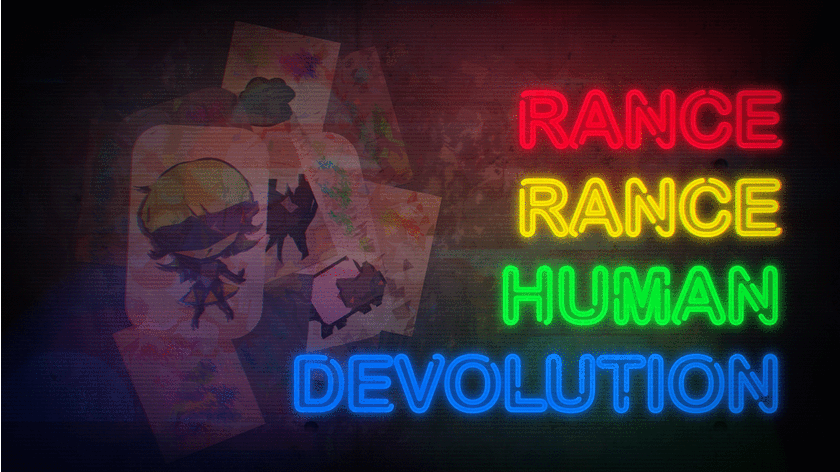 RANCE RANCE HUMAN DEVOLUTION
A downloadable game for Windows
Rance Rance Human Devolution is a music rhythm game based on Konami's Dance Dance Revolution but rather than playing through levels inspired by popular music, you play through levels inspired by songs that have become memes!
______
Rance Rance Human Devolution has five levels and is also compatible with Xbox One controllers*. Do you have what it takes to get a high score?

______
Note: There will be lag from transitioning to the song selection scene so please be patient!
*Only for PCs that have Windows 10 installed.
Ma's Spaghetti by Jay's Green stuff
You Reposted in the Wrong Saloon by Mark FM
We Are Number One ft. Slipknot by Sam
My Heart Will Go On - Recorder By Candlelight by Matt Mulholland
bork till you're dead by Rapid Liquid
Dance Till You're Dead by Poly Fox
Mad World by Gary Jules
Music from freesound.org
Project Leads - Nazely Hartoonian | Ulises Perez

Artist - Victoria Barinova
Programmers - Ulises Perez | Yixuan (Angela) Li | Christopher Dipalma
Audio/Video Gathering - Nazely Hartoonian
Design - Ulises Perez | Nazely Hartoonian | Yixuan (Angela) Li
Install instructions
Just download the zip file, unpack, and launch through the Rance Rance.exe!